Paedodontics
The mission of the Department of Paedodontics & Preventive Dentistry is to promote the health of infants, children, adolescent (up to 18 years), and persons with special needs, through education, motivation regarding maintenance of oral hygiene & health. The Department is designed to be child friendly environment with staff who are trained in child behavior management. Our dental health team gives assurance for the best available treatment with state of art equipments and newer restorative materials at reasonable prices and no compromise in the quality. The facilities include conscious sedation, an excellent way to provide dental treatment to very young, fearful children and those with numerous dental needs.
Treatments Offered
Oral prophylaxis
Topical fluoride application
Pit and fissure sealant application
Application of remineralising agent.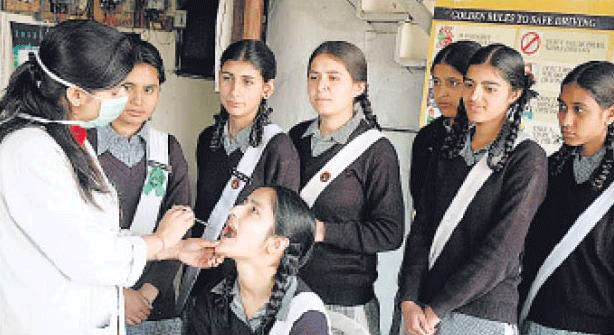 List Of Faculty Members & Others
| | Name | Designation | Phone | Email |
| --- | --- | --- | --- | --- |
| | Dr Seema Thakur | Professor & Head | 9418470915 | |
| | Dr Parul Singhal | Assistant Professor | 9459621632 | |
| | Dr Deepak Chauhan | Assistant Professor (Designated) | 9418539788 | |
| | Dr Cheeranjeevi Jayam | Assistant Professor (Designated) | 8894337313 | |
| | Dr Aashish Justa | Lecturer(D) | | |
| | Dr Sunny Banga | Medical Officer (Dental) | | |
| | Mrs Rimmi Sharma | Staff Nurse | | |
| | Mrs Poonam Verma | Dental Hygeinist | | |
| | Mr Kashmir Singh | Peon | | |